Grasso's 11th Annual Toy Drive – December 3, 2021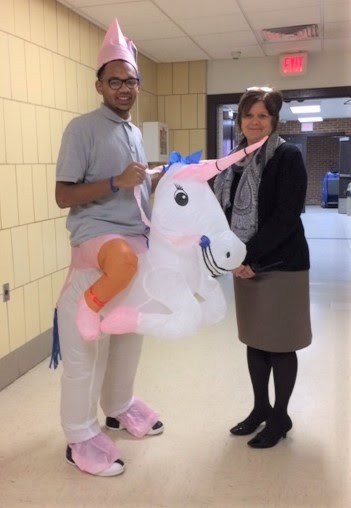 It's with great pleasure that we announce the 11th annual Grasso Tech Toy Drive.
One student,  Daniel, and one teacher, Mr. Clark will be competing in a challenge to collect the most toys. The "winner" has to wear a silly costume, with Mr. Clark agreeing to don his Elvis Presley costume and Daniel pledging to wear an inflatable unicorn costume. Although it isn't much of a reward for winning,  they still have the knowledge that they did a good thing.  
We will be accepting donations on Friday, December 3rd, but only for one day. All toys will be given to childrens' charities including Toys for Tots.
Save the Date: December 3rd