Click on the picture above to order!
Time left to purchase fruit to support the Rifle Team!
Levels: Junior Varsity and Varsity – grades 9-12
Game sites: Off-site / Start times: 3:30 p.m. / Admissions: Free
Please purchase your Rifle Team Apparel and Bags
Want to Try-out for the 2021-2022 Squad?
If you would like to try-out for the rifle team this year you will need to do the following:
Informational Meeting on September 22nd, 2021.  Meeting was virtual at 6:oo PM – attendance was taken.

Attend the Mandatory Safety Clinic on Tuesday, October 19th, 2021.  Students will meet in the IT Shop and Bus(es) will leave at 2:30 PM.

Attend one of possibly 2 try-out matches on Tuesday, October 21st, 2021 and maybe Thursday, October 26th 2021 if necessary.  Students will meet in the IT Shop and Bus(es) will leave at 2:30 PM.
The Rifle Team completed a complete season of matches for both Varsity and Junior Varsity Teams. Our October start was critical in our success this season. Our team was picked and we got one practice under our belts before we got shut down for three months.
Once we returned to active status we had to go right into our match schedule which unfortunately did not allow any practice sessions. The students took it in stride and did a phenomenal job! We completed our full match schedule including a state wide open tournament at the end of the season.
I couldn't have asked for anything more as a coach.
The Rifle Team was able to capture the Mohegan/Pequot Conference of the High School Rifle League gaining a spot in the State Shoot-off where we came in 5th against the best high school teams in the state.
In the Connecticut Technical Conference we took 2nd Place in the Regular Season and the CTC Tournament this year.  Three of our team members made the CTC All-Conference Team.
Final 2021 Records
Varsity: 5 – 3 (Pequot/Mohegan Conference Champs!)
Junior Varsity: 0 – 4
2021-2022 Season Roster
| | | | |
| --- | --- | --- | --- |
| First Name: | Last Name: | YEAR: | Group: |
| Orin | Dube | SR | A |
| Abigail | Nadeau | SR | A |
| Juliana | Walker | SR | A |
| Josephine | Wydler | SR | A |
| Kelly | Bogue | JR | B |
| Nutaunis | Brown | JR | B |
| Kathrine | Buckley | JR | A |
| Kayleigh | Everett  –  Manager | JR | A & B |
| Reece  | Guillet | JR | A |
| Autumn | Whewell | JR | B |
| Errika | Colon-Vega | SO | B |
| Aidan | Dahl | SO | B |
| Jacob | Ellithorpe | SO | B |
| Charles | Goede | SO | B |
| Josiah | Hinojos | SO | B |
| Gavin | Jameson | SO | A |
| Michael | Marzec | SO | A |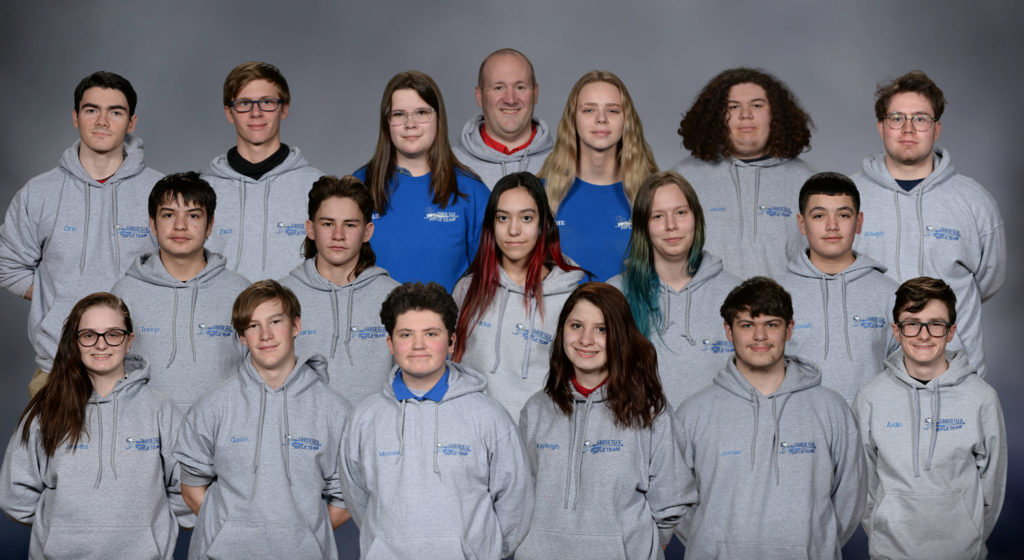 16-time Mohegan/Pequot Conference Champions
7-time CT Technical/Constitution State Conference Champions
28 Connecticut All-State Team Members
Rifle is a co-ed sport where shooters compete equally. Many times the women outshoot the men. We are open to all students at Grasso Tech. Though we are technically a winter sport we operate from mid-October to mid-March. We start each season with a safety clinic at the end of October followed by tryouts.
Practices start at the beginning of November and matches start in December. Fall athletes are still eligible to try out and compete in rifle but we will need to juggle schedules as there is some overlap.
The Rifle Team competes in the Connecticut High School Rifle League (CTHSRL). Our direct competition is in the Pequot Conference of the CTHSRL, which consists of Montville High School and Wilcox Tech. We also are members of the Connecticut Technical Conference which consists of Grasso, Wilcox and Vinal Technical High Schools. The team also competes in a number of state and national tournaments throughout the season.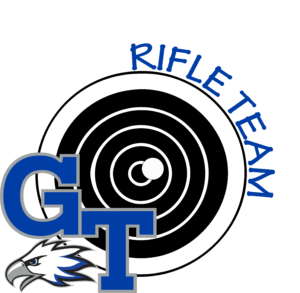 Video of Montville HS at Grasso Tech – Norwich Bulletin 1/26/2017
Video  Mostly Grasso Tech