CONTACT
Connect with Guest Services Management on Social Media!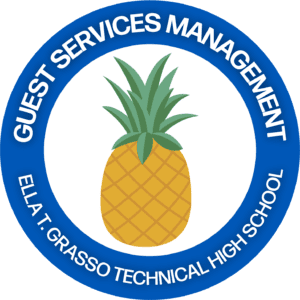 UNIFORMS
Order your Trade Uniforms from Stillman Uniforms by clicking the button below or open the PDF form via the download box.
A LOOK AT THE CAREER
According to the American Hotel and Lodging Educational Institute, the hospitality industry continues to grow both nationally and internationally, and with it, the need for qualified employees at all levels. Students who graduate from Grasso Technical High School's 2-year Guest Management Services program will earn a high school diploma and multiple career credentials.
Marketing, Management and Operations of:
– Restaurants and other food services
– Lodging
– Attractions
– Recreation events
– Travel related services
– entry-level hotel supervisor
– food and beverage manager
– concierge
– event coordinator
– flight attendant
– two- or four-year degree in travel tourism and hospitality management related fields
Accepting Applications Now! Apply Today.
We are now accepting applications for juniors and seniors in the New London County region.  To apply, download the CTECS Student Application and the Interest Form below. Submit the application and interest form to Sheila Bedard, Director of Counseling and Admissions. Sheila.Bedard@cttech.org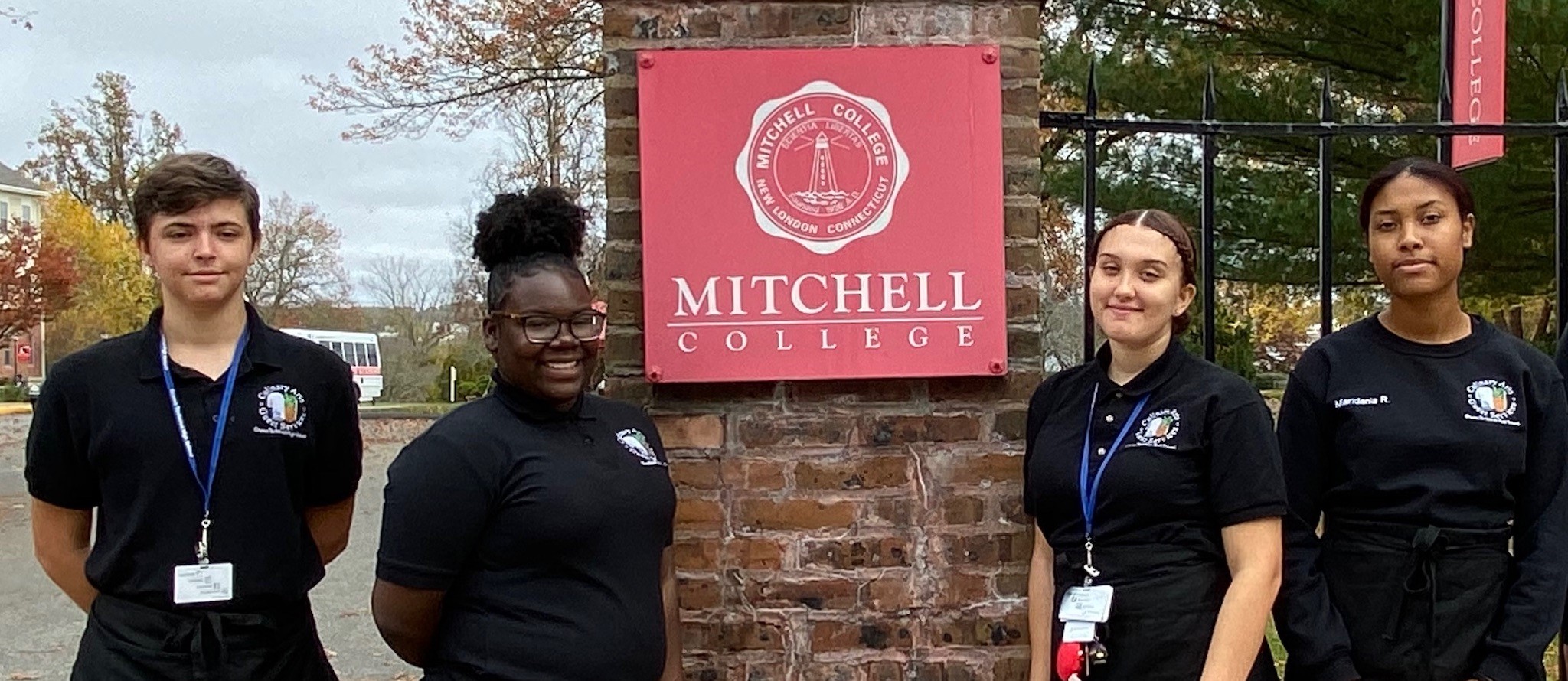 CURRICULUM
| Grade 11 | Grade 12 |
| --- | --- |
| 3 Credits | 3 Credits |
| Advanced Guest Services Management | Professional Hospitality |
Students deciding to enter the field of Tourism, Hospitality and Guest Services Management will be introduced to many career opportunities in the field. All students will be introduced to soft skills necessary to succeed in the hospitality industry. Students will explore the major areas in the field, including lodging, food and beverage and travel and tourism. Technology-related mathematics, reading, business writing and vocabulary are integrated throughout the curriculum. Students will also be introduced to the customer service industry through facility tours. Students learn about travel and tourism, food service, guest services as well as local leisure services.
Students perform an in-depth study of Guest Services Management which includes accommodations, food and beverage, transportation and local area attractions. Students begin to develop basic guest service skills through role-playing of meeting and greeting guests, telephone operations and handling guest complaints. Business communication skills are an important aspect of Grade 10. Students will focus on business writing and oral communication skills. Sophomore students will complete an in-depth study of front office operations and explore the guest cycle starting with reservations and continuing through check-out. They continue to develop guest service skills through site tours and job shadowing.
Students focus on food and beverage service including dining room and banquet service. Students start to prepare for Skills USA competition and the food and beverage performance assessment. Guest service and business etiquette in the workplace is a primary focus of Grade 11. Students continue to develop their portfolio including completion of job applications and cover letters, soft skill development including critical thinking, communication skills and problem solving. Juniors also continue with training through Virtual Business Restaurant and Virtual Business Personal Finance online simulations. Students will demonstrate the highest standard of food safety training by completing ServSafe Certification through the National Restaurant Association. They do extensive preparation for job interviews. Students create a resume and cover letter and do live mock interviews with industry professionals. Students reaching an acceptable level of proficiency may be eligible for Work-based Learning (WBL).
Students will develop guest services and soft skills in anticipation of entering the hospitality industry. Seniors complete their resume as part of their portfolio and master interview skills — both critical aspects of preparing to enter the workforce. Team building, leadership skills and equality in the workplace are explored in relation to guest service management. Sales and marketing, including event planning, developing business relationships and internal and external sales are key components to master during senior year. Students continue to participate in job shadowing activities at various approved sites. Seniors are also provided an opportunity to interview for various positions with local hospitality businesses including the two casinos in southeastern Connecticut. They culminate the year with a Senior Project which prepares them for work opportunities in the Hospitality industry. Students receive a professional certification in Hospitality and Tourism Management Professional (CHTMP) through the American Hotel and Lodging Association, students must complete a 100 hour on-site workplace component to receive this certification.
Students can choose to further their education at numerous colleges and universities across the country in order to obtain a two- or four-year degree in travel tourism and hospitality management related fields. Immediate employment opportunities include: casinos, hotels and resorts, restaurants and banquet facilities and many customer service establishments.