Welcome!
Students at Grasso Tech are fortunate to be able to explore their personal creativity, strengthen visual literacy and innovation skills in the arts. Art classes are open to all students. They are ½ credit classes scheduled into a student's academic cycle.
We love to recognize students for their artwork! Each year one student is chosen from our school to receive the Connecticut Association of Schools' Outstanding Art Student Award. Student artwork is also displayed in the school, on the school website, and at local galleries. Students participate in art shows such as the CTECS District Annual Art Show and local shows such as Mystic Museum of Art "Young at Art" show.
I am available afterschool for students who wish personalize their learning experience through building portfolios. For more information about the Grasso Tech Visual Arts program and examples of student work, see the following links:
Teacher website (with personalized description of courses offered and photos of student work) http://supples.weebly.com
Feel free to email me with questions you have about the program at joy.supples@cttech.org
Also find us on: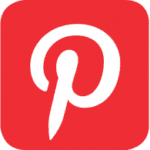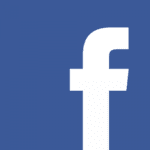 In accordance with the CTECS Visual Arts program philosophy, this arts program is responsive to our learners in the CTECS schools. The program supports the CTECS mission, teaches visual literacy and 21st century skills. The courses offered below are designed to enable students to build upon foundation skills in visual arts before continuing to more in-depth study in the arts, as well as provide students access to visual arts classes at all grade levels.
Grade 9
Grade 10
Grade 11
Grade 12
Foundations of Art or Drawing
PR-Foundations of Art or
PR-Drawing
2-D Design
3-D Design
Painting
Studio Art
PR-Foundations of Art or
PR-Drawing
2-D Design
3-D Design
Painting
Studio Art
Trade Art
Advanced Art
(Requires prior instructor approval)
PR-Foundations of Art or
PR-Drawing
2-D Design
3-D Design
Painting
Studio Art
Trade Art
Advanced Art
(Requires prior instructor approval)
Drawing I – UCONN
* PR indicates a prerequisite course
* Some courses may not be offered at every school