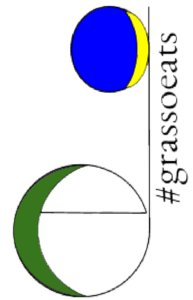 The ultimate goal of our program is for our students to graduate with a skill set that will make them employable. Our students also graduate with all the fundamental skills they need to transition on to the next level of education.
---
Connecticut Technical Education and Career System's Culinary Arts course breakdown by grade.
Each student is required to complete four years of a Career Technical Education program.
| Grade 9 | Grade 10 | Grade 11 | Grade 12 |
| --- | --- | --- | --- |
| 3 Credits | 3 Credits | 3 Credits | 3 Credits |
| Exploratory and Introduction to Culinary Arts | Basic Food Service | Operating a Restaurant | Advanced Restaurant Operations |
COURSE DESCRIPTIONS*
Students deciding to enter the field of Culinary Arts will be introduced to the basics of safety, sanitation and personal hygiene, as well as equipment identification and use. Students will assist in the daily production of the National School Lunch. All students will make hot foods and learn basic garnishing and portion control. Cold sandwiches and basic desserts will be taught during freshman year. Students will learn about kitchen utensils, small equipment, knife skills and basic hot and cold food preparations. In addition, they learn about weights and measures and simple recipe conversions.
In Grade 10, students learn the basics of food preparation using the school lunch as their main food lab. All students will rotate through different stations preparing, organizing and producing various food items to be served in the school's cafeteria. Basic theory will include a range of equipment identification, fruit and vegetable identification, basic cooking methods, storage and receiving of products, as well as a la carte and convenience foods. All students will be taught the proper procedure for serving institutional foods. Students will continue to receive instruction in nutrition, safety, sanitation and personal hygiene.
In Grade 11, students are introduced to "front of the house" and "back of the house" restaurant operation through the daily operation of the school restaurant open to faculty and the public. In the dining room they learn customer service and formal dining room service skills which include setting tables, taking reservations and working the cash register while providing a la carte and buffet service menus. In the kitchen, students learn and practice; soups, stocks and sauce making, fruit and vegetable identification and cookery, dairy, eggs and cheese identification and cookery, salad and salad dressings, nutritional menu development as well as starches and grain cookery. The curric