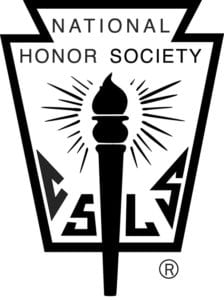 The National Honor Society (NHS) is the nation's premier organization established to recognize outstanding high school students. More than just an honor roll, NHS serves to honor those students who have demonstrated excellence in the areas of scholarship, leadership, service and character. These characteristics have been associated with membership in the organization since its beginning in 1921.
At Grasso Tech, NHS members provide service to the school and community. They volunteer at local events, such as Open House and Freshmen Orientation. They also facilitate two blood drives at the school each year. Students also need to maintain personal service logs and high standards of scholarship, leadership and character.
To become a member of NHS, you must first be nominated by a faculty member. Nominations are accepted in March. If you are nominated, you will receive an application. If you choose to be considered, your application will be reviewed by the NHS Faculty Council. If accepted, you will be inducted in May or June.