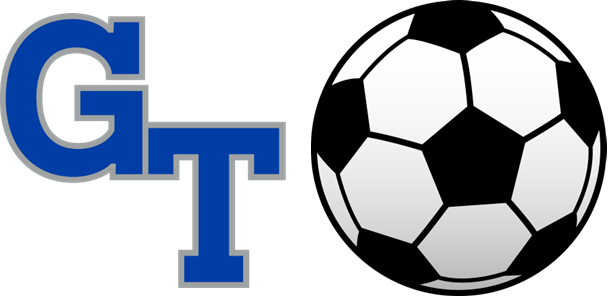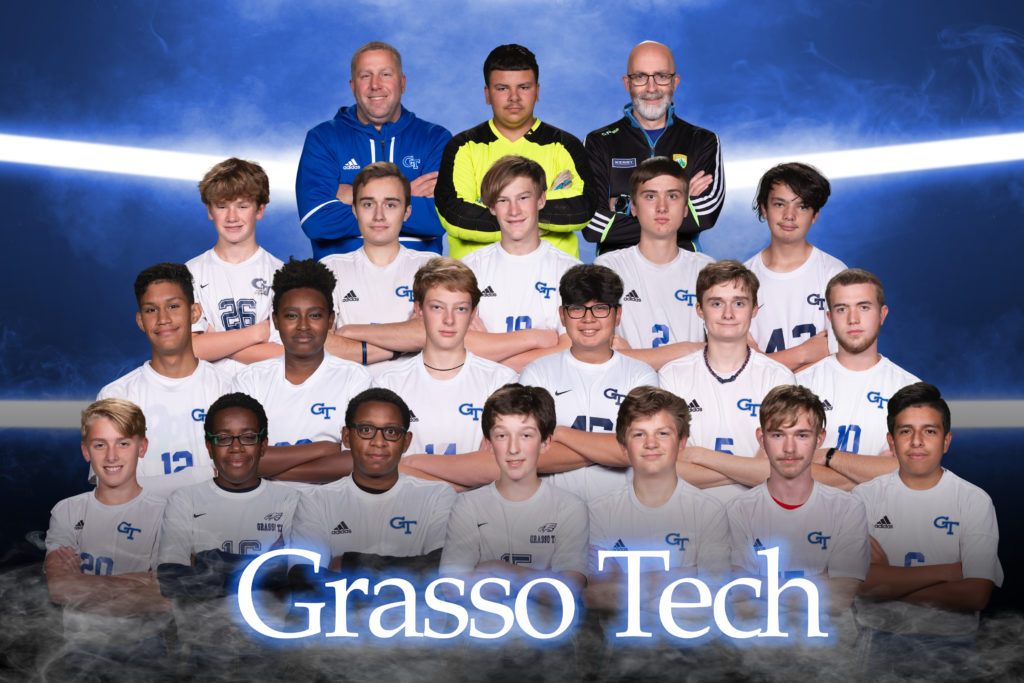 2020 Season Highlights
Although our 2020 season was unlike any other. Our highlight was having so many new players turn out for the team. Our new players quickly became part of the team and built a comradery with our veterans which was great as coaches to observe. Even though many of our games were postponed or cancelled, our players never dropped their heads. They kept a positive attitude always looking forward to the next practice. We will miss our departing seniors, Francisco Colon started with us as a freshman and matured to be a natural leader. Chase McGrath always gave everything in a game. Finally, Ryan Nix was only with us for two years, during that time he worked hard on his skills to earn a spot on the team. Goodbye 2020, we'll miss the fun on the practice field, and the competitiveness of our games. Other aspects, not so much.
Levels: Varsity only grades 9-12
Game sites: Grasso Tech Soccer Field
Start times: 3:45 p.m.
Admissions info: Free
The boys soccer team competes in the CT Technical Conference (CTC) East and strives each year to make the state tournament. Our opponents include Norwich Tech, Ellis Tech and Windham Tech, to name a few. Our boys soccer team is made up of student athletes that are at varying degrees of skill and experience. Due to the fact that we only have a varsity team, a starting position is gained through hard work in our daily practices and in-game performance. We have had players in the past make it to All-Conference teams, which are comprised of the best players from our entire conference. Come try out for what is regarded as one of the most popular sports in the world!
ROSTER
| | | |
| --- | --- | --- |
| First Name | Last Name | Grade |
| Juan | Bulted | 9 |
| Sebastian | Canty | 9 |
| Alexander | De La Cruz | 9 |
| William | Dudley | 9 |
| Lefaro | Garcia | 9 |
| Milek | Morocho | 9 |
| Xavier | Olivo | 9 |
| Aden | Reale | 9 |
| Aaron | Rios | 9 |
| Anthony | Santacroce | 9 |
| Reis | Whitfield | 9 |
| Nolan | Blewitt | 10 |
| Bodie | Cormier | 10 |
| Colby | Fedus | 10 |
| Luca | Iglesias | 10 |
| Sebastian | Martin | 10 |
| Richard | Parsons | 10 |
| Lucas | Rode | 10 |
| Alejandro | Veliz | 10 |
| Adam | Chioccola | 11 |
| Jeanberto | Genao | 11 |
| Jason | Huacho | 11 |
| Charles | Morrison | 11 |
| Gabriel | De La Cruz | 12 |
| Gabriel | Desrosiers Berry | 12 |
| Fabricio | Gonzalez | 12 |
| Cole | Jorgensen | 12 |
| Eric | Nix | 12 |
| Meynor | Sanchez Pavon | 12 |