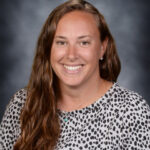 Head Coach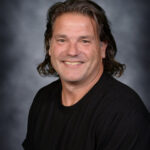 Assistant Coach
| | |
| --- | --- |
| Name | Grade |
| Chioccola, Adam | 12 |
| Genao, Jeanberto | 12 |
| Huacho, Jason | 12 |
| Morrison, Charles | 12 |
| Blewitt, Nolan | 11 |
| Brown, Rome | 11 |
| Cormier, Bodie | 11 |
| Davis, Richard A | 11 |
| Haviland, Zach | 11 |
| Iglesias, Luca | 11 |
| Martin, Sebastian | 11 |
| Parsons, Richard | 11 |
| Rode, Lucas | 11 |
| Santiago, Alexander | 11 |
| Veliz, Alejandro | 11 |
| Bulted jr, Juan | 10 |
| Canty, Sebastian | 10 |
| Cohoon, Justin | 10 |
| de la Cruz, Alex | 10 |
| Dudley, William | 10 |
| Garcia, Andy | 10 |
| Prosdocimo, Christopher | 10 |
| Reale, Aden | 10 |
| Rios, Aaron | 10 |
| Whitfield, Reis | 10 |
| Dion, Ethan | 9 |
| Galvis Hamann, Samuel | 9 |
| Mack, Quinnell | 9 |
| Mangan, Damir | 9 |
| Olokodana, Emmanuel | 9 |
| Rivera, Jayden | 9 |
Levels: Varsity only grades 9-12
Game sites: Grasso Tech Soccer Field
Start times: 3:45 p.m.
Admissions info: Free
The boys' soccer team competes in the CT Technical Conference (CTC) East and strives each year to make the state tournament. Our opponents include Norwich Tech, Ellis Tech and Windham Tech, to name a few. Our boys' soccer team is made up of student athletes that are at varying degrees of skill and experience. Due to the fact that we only have a varsity team, a starting position is gained through hard work in our daily practices and in-game performance. We have had players in the past make it to All-Conference teams, which are comprised of the best players from our entire conference. Come try out for what is regarded as one of the most popular sports in the world!